Buckland                                                            
Kanik Creek Quarry
---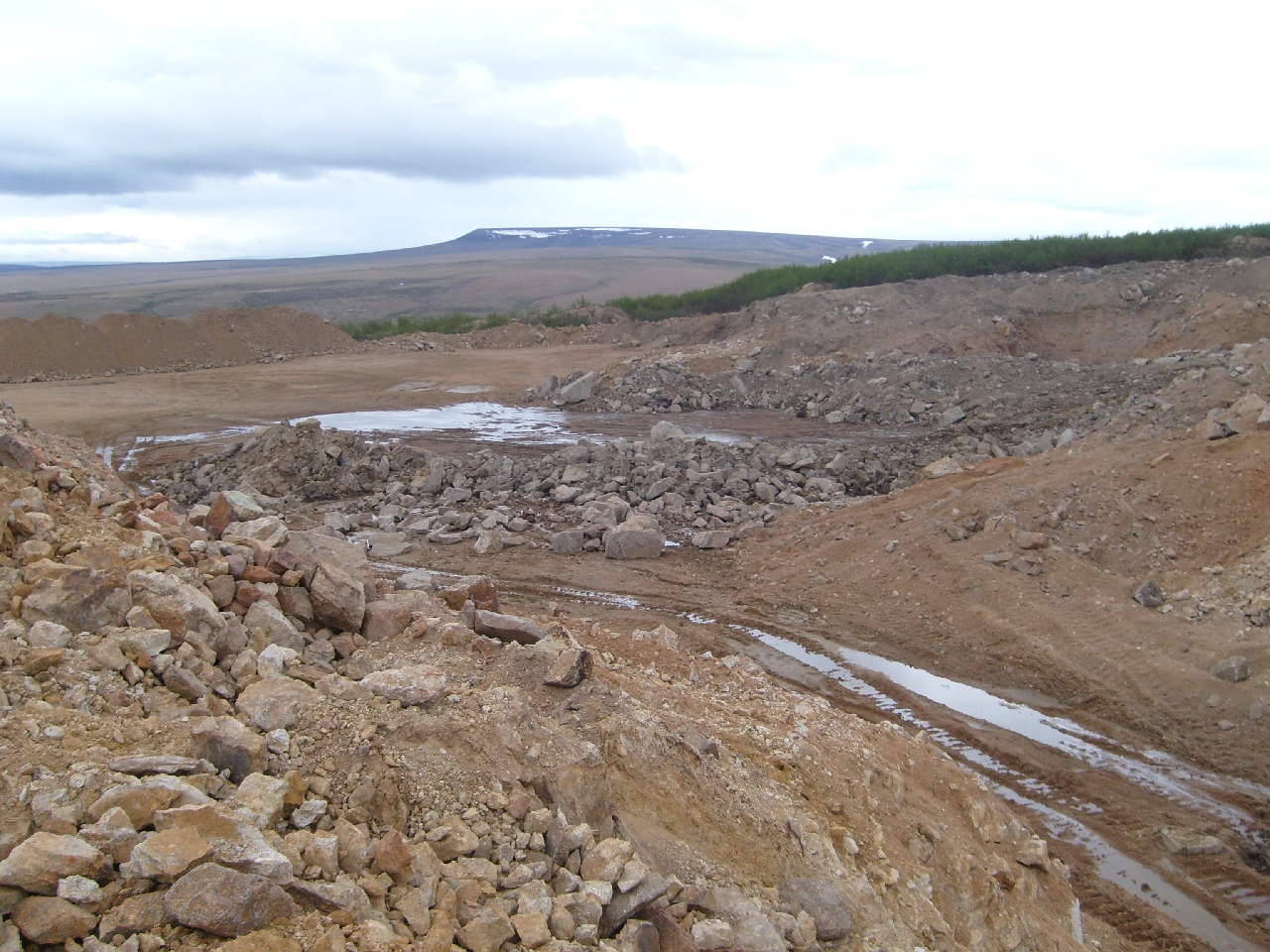 The Kanik Creek Quarry is located approximately 5 miles west of the village of Buckland and is accessible by road.  It is located at Section 26, T7N, R12W KRM, and GPS Coordinates of the site are N65° 57′ 44″, W161°16'17".
The type of material available at this site includes Granite/quartz monzonite, porphyritic; K-feldspar phenocrysts up to 3 cm in length.  The weathered rock is recovered and screened for use as gravel.  Competent rock is available for use as rip rap.  Future development of the site will require drilling and blasting at the Buyer, Operator or User's expense.
In addition to the Kanik Creek Quarry, the City of Buckland previously had a permit from the State of Alaska to mine gravel from the Buckland River.  For more information about the Buckland River site, contact the City of Buckland at 907-494-2121.