Ambler
Airport Gravel Pit, Material Site B
---
The site is located approximately 1.5 miles east of the village of Ambler.  It is accessed via a two-mile road that passes near the airport and is located at Section 29, NW 1/4, T20N, R5E Kateel River Meridian (KRM).  GPS Coordinates of the site are N67°6'20.76″, W157°50'12.23″.
The Airport Gravel Pit consists of unconsolidated gravel with thick discontinuous lenses of sand.  Size distribution is estimated at 95% < 2", 85% <1.5", with occasional rounded cobbles up to 5".  Individual gravel units show distinct graded bedding.
The material at this site contains levels of Naturally Occurring Asbestos (NOA) that resulted in the site being closed in 2003.  In May 2012 the State of Alaska Legislature enacted 
House Bill 258
, which provided users immunity against claims arising from the use of NOA gravel. 
It is important to note that in addition to NANA gravel request requirements, the State of Alaska DOT&PF regulates the use of NOA material, so DOT&PF should be contacted before planning to use NOA gravel. 
For more information about NOA Gravel regulations, please contact the Alaska Department of Transportation & Public Facilities (DOT&PF) or visit the NOA Program web page.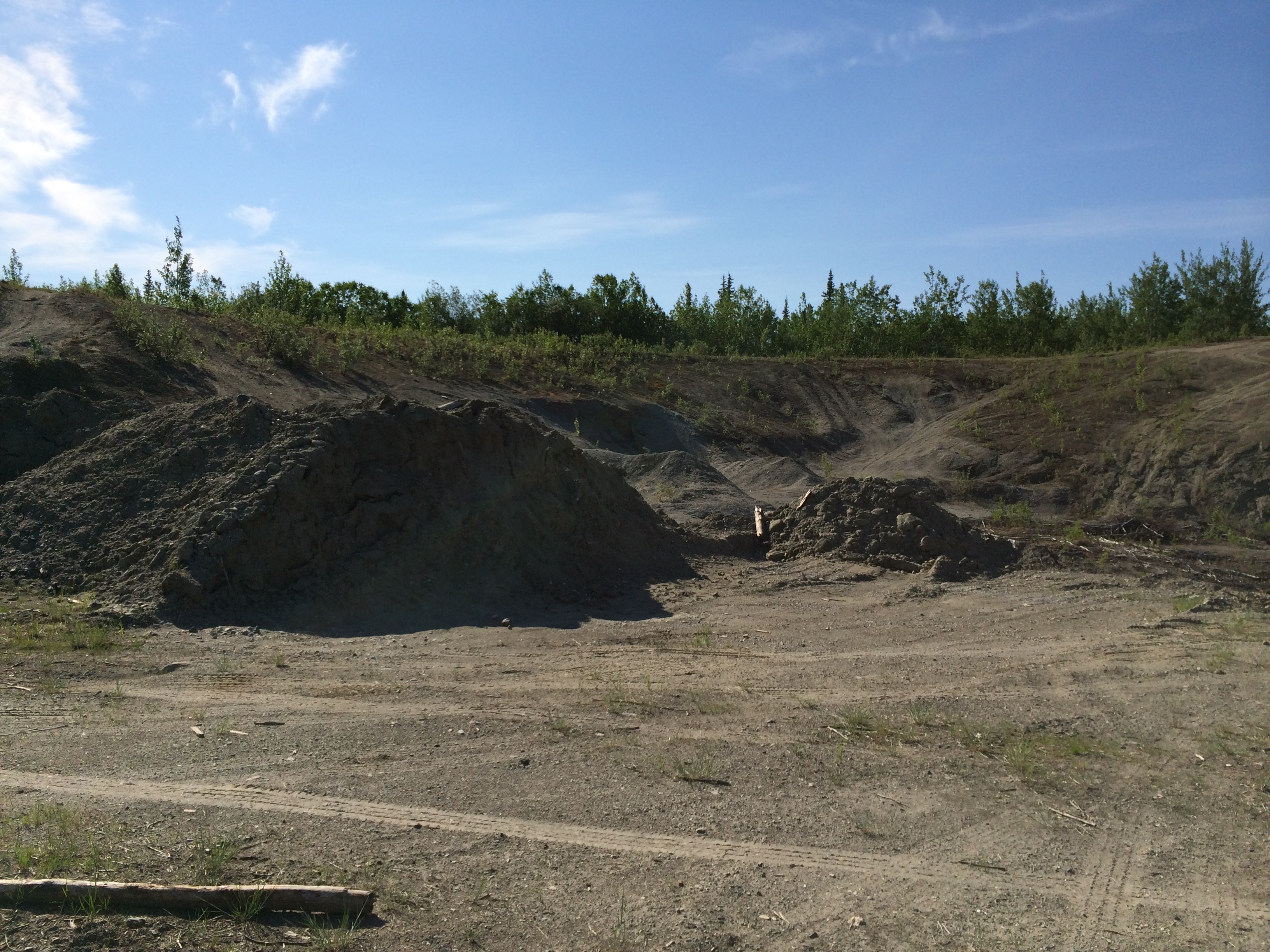 Material Site B
This site was identified by DOT&PF and initial development began in 2015 during construction of the Airport Improvement Project.  It is located approximately 2 miles northeast of the Ambler Airport.  This site contains high quality gravel suitable for borrow, crushed surfacing, and potential paving aggregates.  The material at this site is "clean" and does not contain NOA.  This site is located at N67°07'00.60″, W157°47'08.81″ and  is located in Section 21, T20N, R5E KRM.