Noorvik
Hotham Peak Gravel Pit
---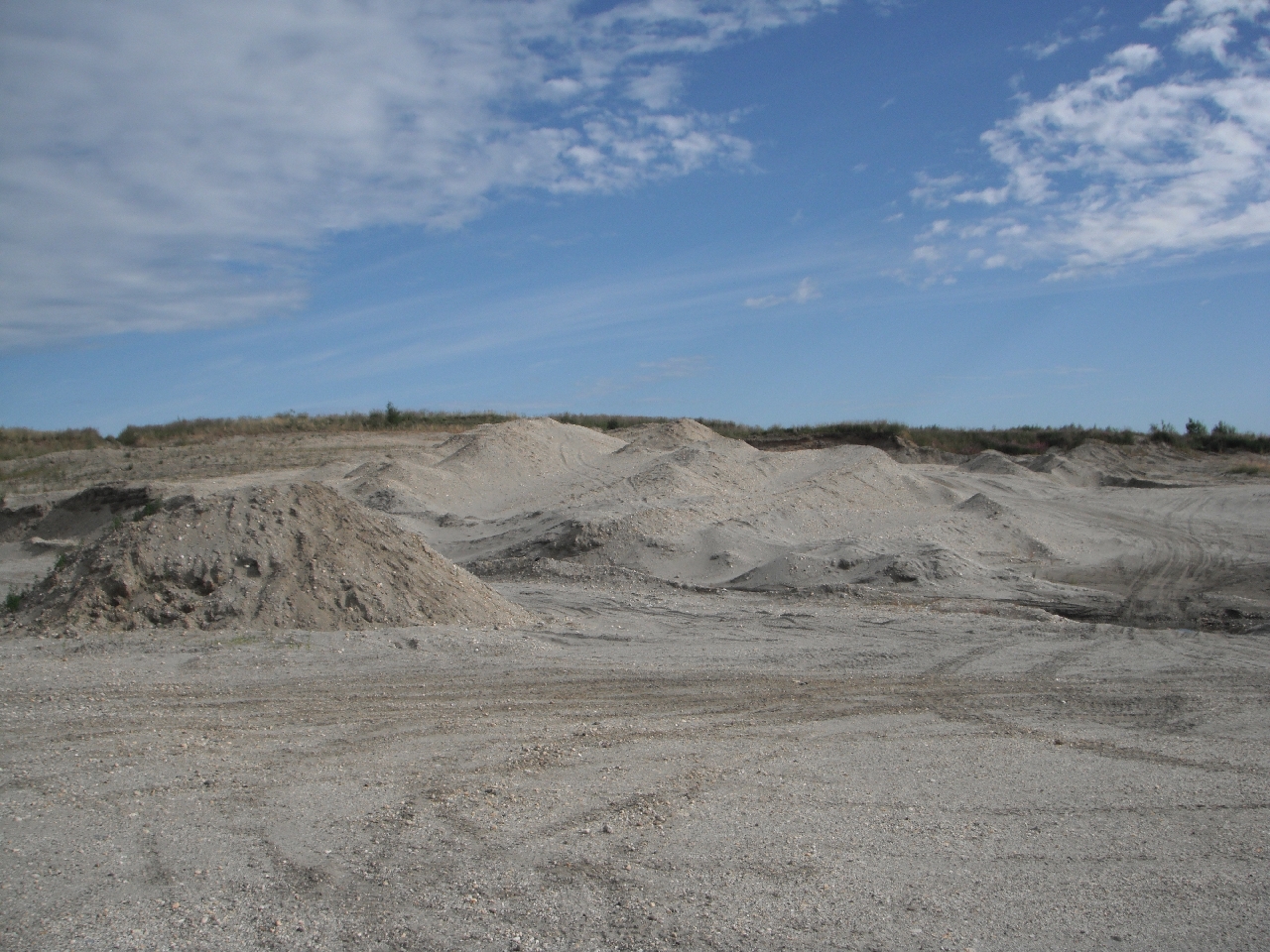 The Hotham Peak site is located approximately 6.5 miles east of Noorvik and is accessible by dirt road.
This site is located in Section 3, 4-SE 1/4, T16N, R10W and GPS Coordinates of the site are N66° 48'33", W160° 49'16.3″.
About the material
The type of material available at this site includes bedded sand and gravel.  Clast sizes range up to 6″ (rare), but most (70%) are less than 1″.  Clasts are sub-rounded quartz, quartz-mica schist and occasional greenstone; there are rare pieces of coal.  Sand lenses range up to 4′ thick.