Kobuk
---
There are multiple material sites near Kobuk along the Bornite Mine Road.  One notable site is the Dahl Creek site, which is located approximately 2.25 miles north of Kobuk in the SE 1/4 of Section 21, T18N, R9E, KRM.  GPS coordinates are N66°56'33.5", W156°53'37.2".  It is accessible by gravel road and is located immediately alongside the Dahl Creek airstrip.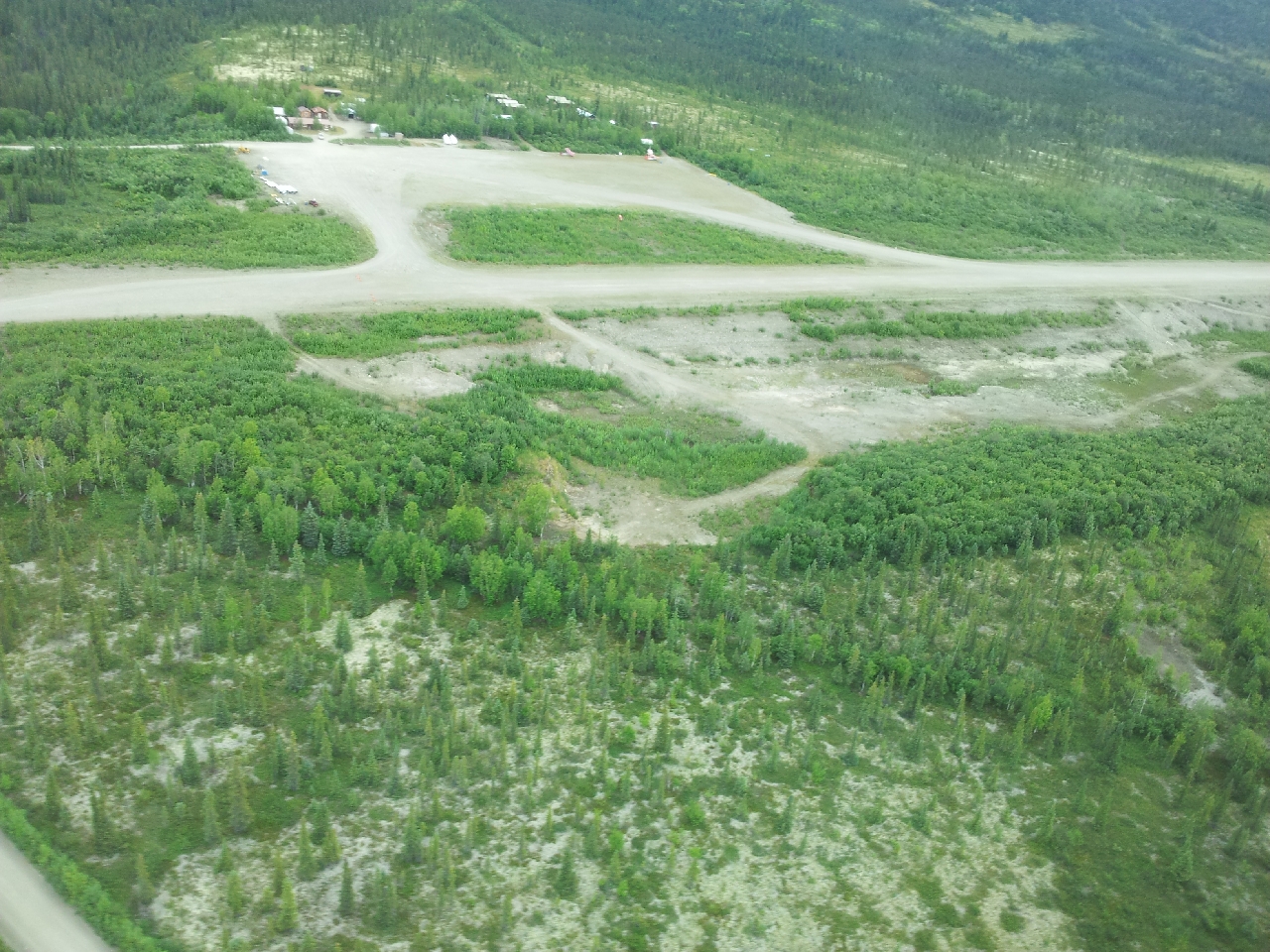 The Alaska Department of Transportation and Public Facilities completed several gravel test pits in the Dahl Creek area in June 2002.  One such site (TP 26 completed on June 19, 2002) is located at GPS coordinates N66°56'49.4", W156°55'30" approximately one-half mile west of the Dahl Creek airstrip.
About the Material
The Dahl Creek Pit contains unconsolidated cobble to boulder gravel.  Individual clasts consist predominantly of foliated rock types.  Boulders of white quartz and serpentinized rock are also present.  The overall size of the clasts decreases towards the west-end of the pit.
Individual rock clasts from the gravel at the surface of TP 26 are considerably smaller and more uniformed sized than those observed in the Dahl Creek Pit.  The general shape of the landform and the characteristics of the gravel suggest the gravel represents an alluvial fan of Dahl Creek.